Platte daken – kroonlijsten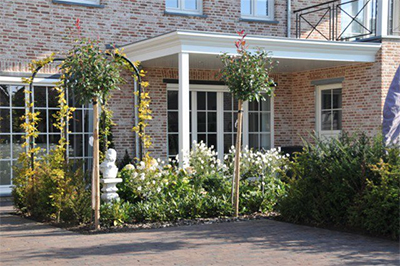 Of  het dak nu hellend of plat is , dat maakt voor ons geen probleem.
Voor een doosnede plat dak voorzien wij gordingen naargelang de overspanning .
Hierop worden afwaterslatten geplaatst en daarop CDX of OSB plaaten.
Daarbovenop kan dan degene die de dakdichting doet , isolatie op plaatsen om dan naderhand er roofing op te branden .
Indien het wenselijk is kunnen wij ook zorgen voor een mooie randafwerking van het platte dak. ( kroonlijst )
Deze kan gaan van strak tot sterk geprofilleerd. Aan u de keuze.