Ramen PVC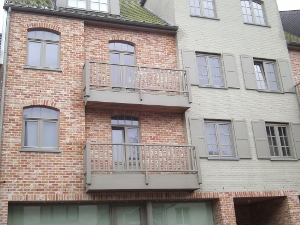 Wij werken uitsluitend met Deceuninck PVC profielen.
Deze hebben ook een waaier aan kleurenmogelijkheden waarin waarschijnlijk ook U een geschikte kleur zal terugvinden.
De produktie hiervan gebeurd eveneens in onze eigen werkhuizen.
Of u nu kiest voor een strak raam of een raam voorzien van sierprofielen, dit kan allemaal.
Aan u de keuze . Wij bezorgen U een overzichtelijke offerte al dan niet voor renovatie of nieuwbouw .
Voor renovatie komen wij ter plaatse de maten opnemen, voor nieuwbouw gaan we voort op het plan ( eventueel met de door U vermelde aanpassingen )
Ook in beglazingen kan U de dag van vandaag kiezen, de vaakst genomen / aangeboden is deze van Saint Gobain , climaplus ONE KW 1.0 .
Hierin kan u nog opteren voor eventeueel zonnewerende, gelaagde beglazing  , of beglazing met motief / zandstraling .
Ook wederom aan U de keuze.
http://www.deceuninck.com/